Heritage Academy maps pathway for students' innovation journey
COLUMBUS, Miss. -- At Heritage Academy, students engage with STEM Innovator® concepts of innovation, entrepreneurship and invention in an extensive STEM program stretching from elementary to high school.
Heritage recognizes the importance of introducing these concepts early. "Students become more global learners, developing skills important in a 21st-century classroom," said Dawn Dawkins, lead teacher of the initiative and instructor of STEM Applied Technology and STEM Entrepreneurship. (Story continues below the video.)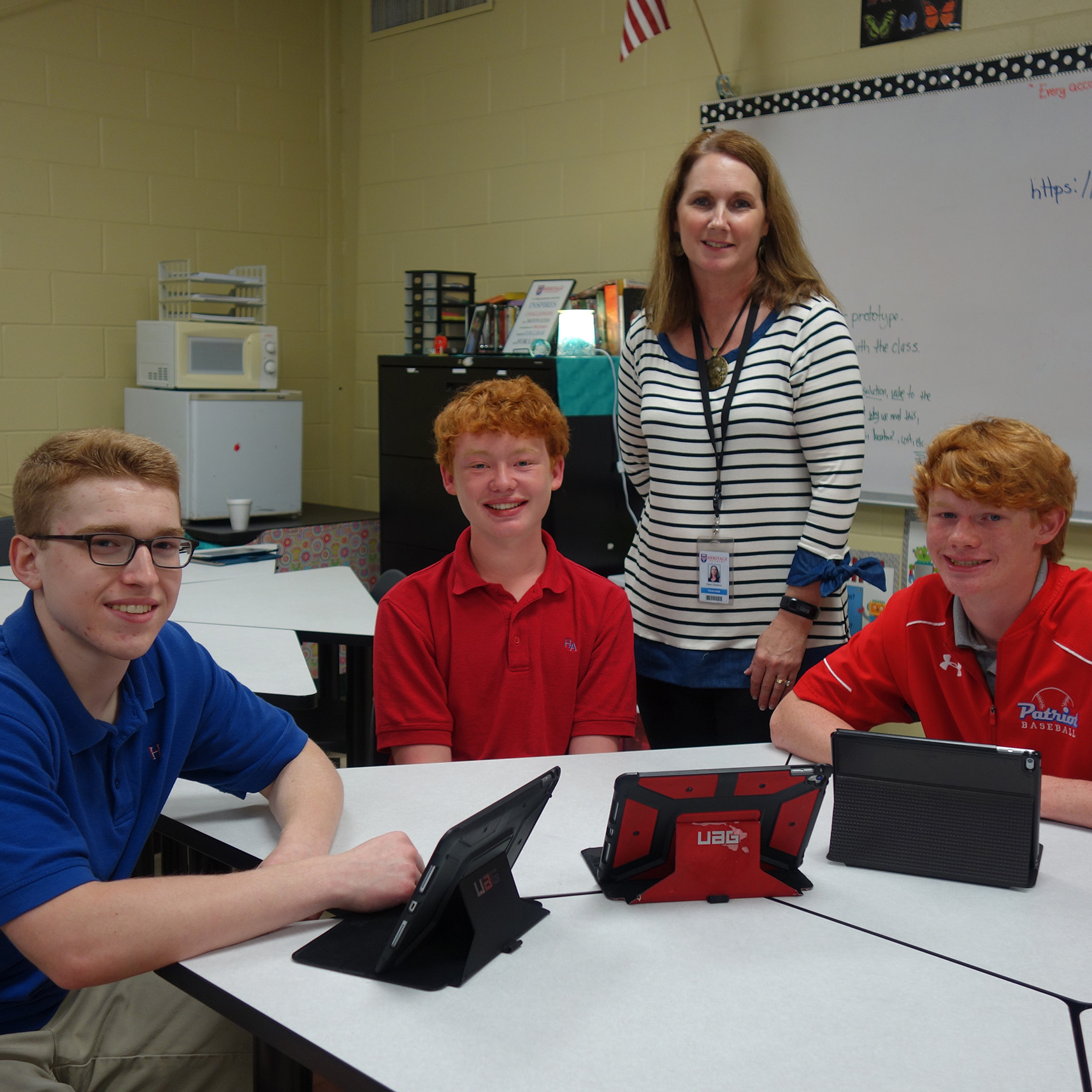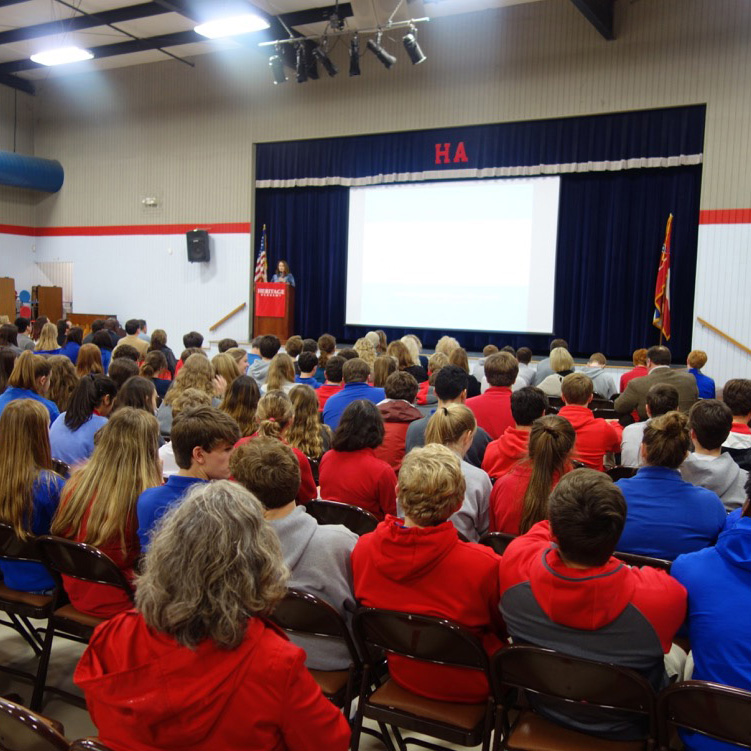 Heritage students in the Entrepreneur class participate in the Heritage Academy Fall and Spring Innovation Challenges. Teams select a problem to solve, create a solution and compete for prize money. Check out the video for one team's solution to student charging and computing needs -- the Power Desk!
Big goals are within reach
The immediate goal is to increase students' ACT scores in math and science, so they are college and career ready, she said.
The long-term goal is to provide students with creative, collaborative experiences that promote problem-solving and ideation. These experiences, Dawkins said, will help students better understand their potential future roles in business and industry in their community and the world.
It seems to be working.
"As a young student very unaware of the entrepreneurial career field, the STEM Innovator® program provided a basis and background that I needed. It provided teamwork skills, helped me gain confidence in public speaking, and helped me better understand my own strengths and weaknesses," said Abby Amos, a sophomore.
How it works
Heritage students begin with STEM units in grades 3-6 and then advance through more STEM-focused courses that build upon each other until graduation. For example, students in grades 7-8 are using Life and Physical Science STEM Expeditions. Ninth-graders complete Math Expeditions. Students in grade 10 complete Robotics STEM units, 3-D Printing and Science of Speed STEM units. The project culminates for students in grades 11-12 where they develop entrepreneurial skills and apply what they've learned in a real-world setting. Along the way, students have a chance to participate in school innovation challenges and pitch for prizes.
Several classrooms were turned into STEM laboratories and equipped with a variety of materials and resources for student use throughout the program.
The model was developed in partnership with the University of Iowa's STEM Innovator® Dawn Dawkins and other Heritage Academy faculty members participated in the in-depth STEM Innovator® professional development. The model is a win for everyone.
"As a whole, the community benefits because of the increased problem-solving ability and contribution these students will be able to offer," Dawkins said.
Dawn Dawkins, instructor for STEM Applied Technology and STEM Entrepreneurship

Jenna Denton, instructor for Honors Biology (Grade 9), College Prep Biology (Grade 9) and STEM (Grade 8)

Lynne Sneed, instructor for Honors Geometry, Geometry, STEM Algebra (Grade 9) and ACT Prep
Students who attend Heritage Academy are targeted for this project. These students are exposed to STEM activities as early as third grade and continue to receive in-depth instruction that builds upon each other until graduation.
 
Administrators, faculty members, parents, and students themselves expressed a need for more intensive instruction in the areas of math and science. Stakeholders were surveyed, and results indicated that students did not feel as prepared for college in STEM-related courses. As a result, students as early as third grade were targeted for this project.
 
University of Iowa's Jacobson Institute

Mississippi State University

Local business and industry partners
A total of 21 students were recommended to receive college credit by demonstrating STEM Innovation and Entrepreneurship competencies. Two students were named National STEM Innovator Scholars by scoring in the top 10% of the nation!
Students in the Entrepreneurship class participated in the Heritage Academy Fall and Spring Innovation Challenges, sponsored by Startup Genius. Teams selected a problem to solve and created a solution. Teams submitted ideas and received feedback from community mentors in an effort to improve students' solutions. Submissions were judged, and winning teams received monetary awards from business and industry partners. Winning teams were recognized at a school-wide program and via social media and local media coverage.
A more extensive list of business and industry partners is needed to better facilitate the Entrepreneur class projects.